If you are looking to market your online or offline business, you should consider using Pinterest.
** If, after reading the statistics below, you want to learn how to use Pinterest to advertise/promote your business, and get more exposure, check out this course.  (I bought it too!)
The information shared below is credit of https://www.OmnicoreAgency.com
Company Info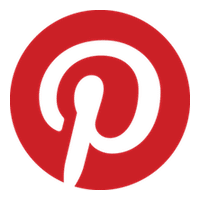 URL: https://www.pinterest.com/
Founded on: March, 2010
CEO: Ben Silbermann
Headquarters: San Francisco, CA
Employees: 500+
Pinterest Statistics
Total Number of Monthly Active Pinterest Users:
250 million (source)
Last updated: 17/9/18
---
Number of Pinterest Users from the US:

125 million
Last updated: 17/9/18
---
Number of Pinterest Users around the World:

50%+
Last updated: 17/9/18
---
Total Number of Pinterest Pins:

175 billion+
Last updated: 17/9/18
---
Total Number of Pinterest Boards:

3 billion+
Last updated: 17/9/18
---
Total Number of Pinterest Users who save Shopping Pins on Boards Daily:
2 million
---
Pinterest Market Value:
$15 Billion+ (source)
Pinterest Demographics
81% of Pinterest users are actually Females.
40% of New Signups are Men; 60% New Signups are Women.
Men account for only 7% of total pins on Pinterest.
Millennials use Pinterest as much as Instagram.
The median age of a Pinterest user is 40, however, the majority of active pinners are below 40.
Half of Pinterest users earn $50K or greater per year, with 10 percent of Pinteresting households making greater than $125K.
30% of all US social media users are Pinterest users.
50% of Pinterest users are from the US.
Pinterest Financials
Pinterest is on its way to make $700 million in revenue this year.
Pinterest is currently valued at more than $11 billion and aiming for an IPO in 2019 with $13-$15 billion valuations.
Fun Facts
There are over 75 billion ideas on Pinterest.
40% of Pinners Have a Household Income of $100k+,
87% of Pinners have purchased a product because of Pinterest.
72% of Pinners use Pinterest to decide what to buy offline.
1 of 2 Millennials Uses Pinterest Every Month.
Over 5% of all referral traffic to websites comes from Pinterest.
Pinterest said 80% of its users access Pinterest through a mobile device.
93% of active pinners said they use Pinterest to plan for purchases and 87% said they've purchased something because of Pinterest.
Two-thirds of pins represent brands and products.
Food & Drink & Technology are the most popular categories for men.
An average Pins made by an Active Female User is 158.
Top Category in the US is Art, Art Supplies & Hobbies.
Recipes: There are more than 1.7 billion recipe Pins.
Shopping: Every day nearly 2M people Pin product rich Pins.
50% Have Made a Purchase After Seeing a Promoted Pin.
Promoted Pins are repinned an average of 11 times per advertisement.
Articles: More than 14 million articles are Pinned each day.
Average time spent on Pinterest per visit is 14.2 minutes.